Every year on the first weekend in August, Edmonton holds its annual Heritage Festival at Hawrelak Park in Edmonton's beautiful river valley. Over forty pavilions display Edmonton's diverse cultural background and the event attracts over 30,000 visitors each year. Since its inception more than thirty years ago the Welsh have had a pavilion there promoting the Welsh heritage, and have several times received awards for the best pavilion.
Inside the pavilion there are displays about Wales and its culture.  You can see demonstrations of spinning and weaving and hear Welsh music from a singer and a Celtic harpist. Our food area sells traditional Welsh foods including Welsh Cakes, Teisen Lap, Bara Brith and Leek soup and our tea  maybe the best in the Park!
Outside the tent, you can be entertained by a local musical group Gallowglass and watch the Knights of Northern Realm perform feats of bravery.

All this is achieved by the hard work of volunteers from the St. David's Welsh Society under the direction of a very active member, John Isitt, who has co-ordinated this event for nearly 30 years. Volunteer help is never turned away so if you are prepared to help please contact This email address is being protected from spambots. You need JavaScript enabled to view it. . 
Gallowglass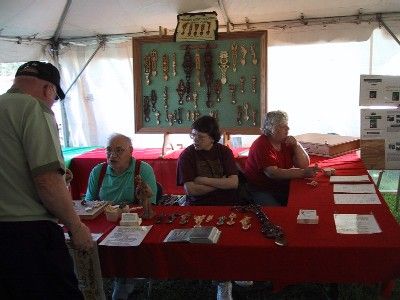 Love Spoon Carving
Celtic Harp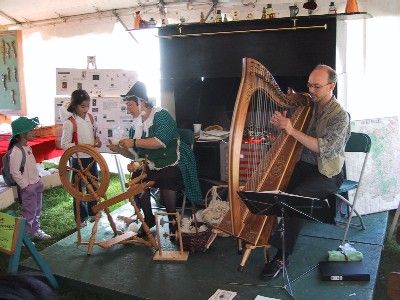 Celtic Harp and Spinning